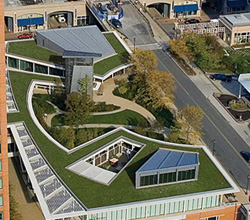 Advanced Roofing Services offers green vegetated roofs and high tech energy-saving roof coatings that can significantly reduce building energy consumption and boost visual impact.
The coatings have a high solar reflectance to reflect the sun's energy and a high thermal emittance to radiate the heat that the roof absorbs. The decreased thermal stress on the roof can also extend its life.
Primary benefits of green roofs and roof coatings on commercial and industrial roofs in the Ohio / Michigan region are:
Lower air conditioning energy usage and smaller utility bills
Lower roof maintenance
Extended roof life
High visual impact
The green roofs and roof coatings are versatile and can be applied to existing and new roofs. Ple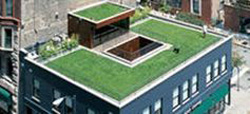 ase give us a call at (419) 891-1505. We can provide spec sheets and a benefits analysis.